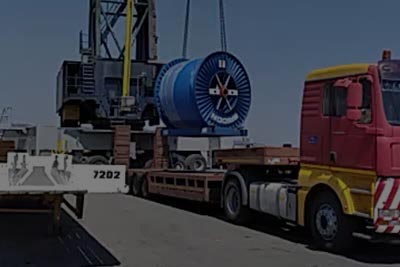 IFS recently completed a cargo movement from Newcastle, UK to Catania, Italy. The cargo comprised a heavy-oversized steel-reel, weighing in at 25,000kgs. Due to density of reel, the cargo was transported on a specialist low-loader-trailer.
What made this project even more challenging than it normally would be is the current restrictions in place as a result of the coronavirus pandemic. With Italy being in lockdown, the transport links have been reduced and the usual ferry to Sicily (where this would enter Italy) had been stopped – meaning the end user faced potential delays in receiving their cargo.
However, not long after the cargo arrived at the ferry crossing point the service was resumed and due to our strong links in the transport community, we were able to avoid the backlog of cargo. We were able to get the cargo on one of the first ferries, delivering it in good time.