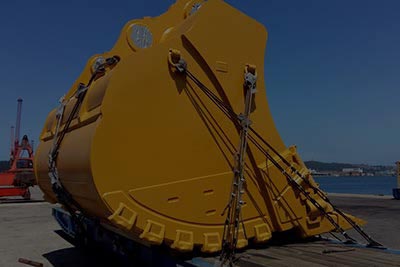 IFS recently completed another breakbulk shipment from Durban, South Africa to Port Kembla, Australia.
The cargo comprised of a Caterpillar 6060 excavator bucket, weighing in at nearly 35 tonnes. It was shipped to its destination via a Mafi Roll Trailer.
The operation was completed within 25 days, from the factory door to the destination port, in time for the customer's requirements.
Stay tuned for more recent South African projects.